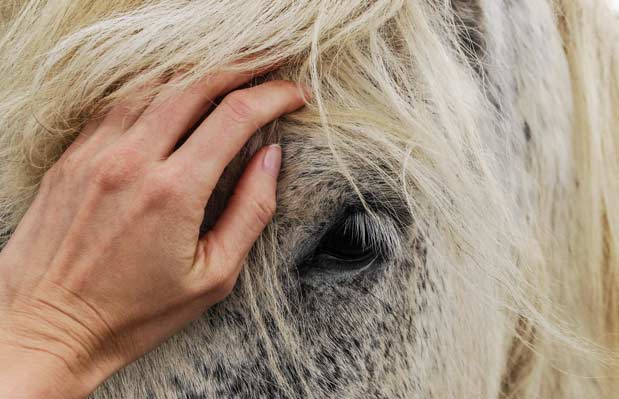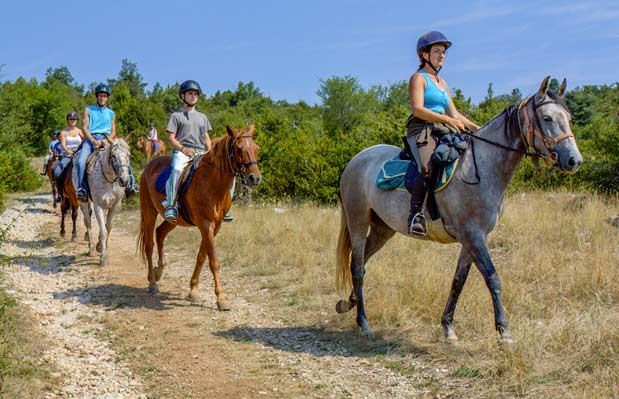 Horseback riding Aveyron
And why not do a ride on horseback to enjoy the Aveyron landscapes ?
Riding in Aveyron can be at the same time a art, a leisure or a sport.
Horse Riding in Aveyron
This activity allows the connection to nature as well as a direct contact with the animal for a feeling of freedom guaranteed during your holidays in Nant near Millau.
More and more people are discovering the benefits of this sport which leads to the relaxation and the discovery of the surrounding landscapes.
Very close to the camping at Nant, only 1 km away, the Larzac et Vallées de Nant Pony Club welcomes children.
This equestrian centre allows children from 4 years old to be introduced to horse riding and offers a familiarisation with the pony from the age of 2 years old. The animals are free and take full advantage of the biodiversity of the Larzac plateau and the Dourbie and Durzon Valley.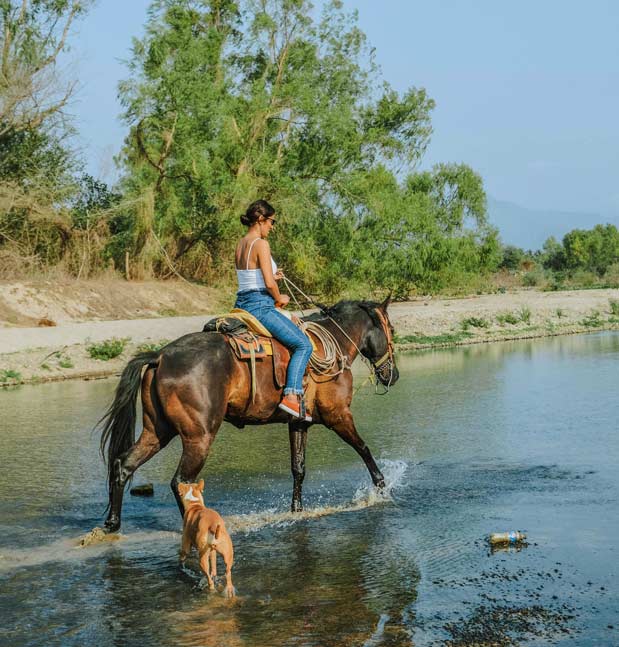 First riding lessons in Aveyron
For a simple approach to the horse or riding lessons.
A little further on, about 15 minutes by car from the campsite, go to the Domaine de Gaillac à Sauclières to enter the world of horses!
Discover this farm which looks strangely like a ranch straight out of an American movie. In the heart of a traditional Caussenarde farm and for more than 40 years, a family has been breeding horses for equestrian shows or bullfighting for over 40 years. It also proposes equestrian walks as well as a visit of a museum of the traditions of the South Aveyron with stagings of the life of a village of formerly…
To be seen without further delay during your camping holidays near Rodez and the Gorges du Tarn!
Discover other activities in Aveyron