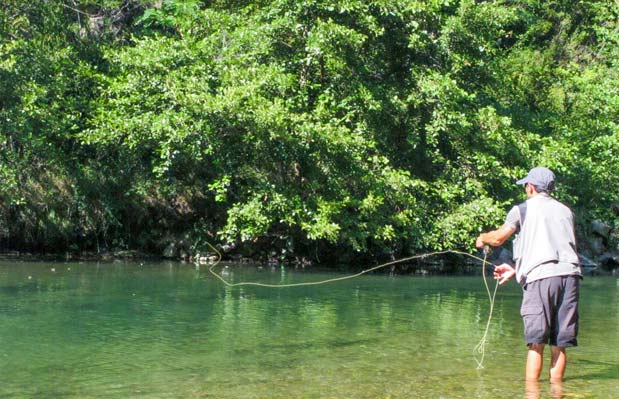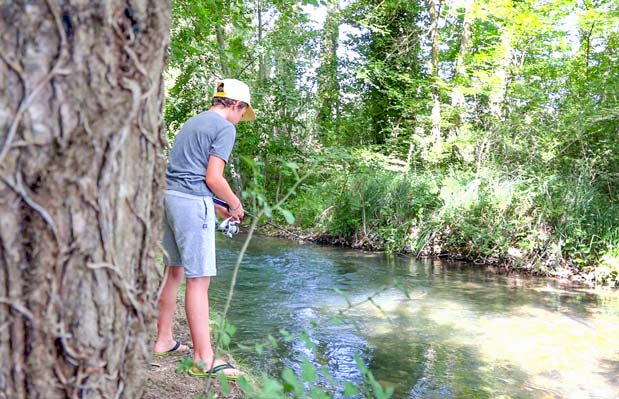 Fishing in Aveyron
The Dourbie and the Durzon, which flow not far from the camping Les Deux Vallées, are the emblematic rivers of the South of Aveyron.
Classified in 1st category, they are recognized by anglers who come from all over France to indulge their passion: fishing.
The Aveyron : a region of fishermen
Aveyron is a real small paradise for all fishermen, whether they are connoisseurs or amateurs. It is the ideal place to fish in the heart of a preserved nature.
Indeed, the department has almost 7 000 kilometres of rivers and about 40 lakes.
The diversity of rivers and water bodies present in the department allows each fisherman to find the course that corresponds to his expectations regarding species, techniques and landscapes.
The fishing course in Aveyron are magnificent and recognized as national jewels. There are also no-kill courses : fishing place with compulsory release of fish.
The waters of Aveyron are teeming with many species of fish:
The trughs and shadows
The predators
The whitefish or still waters
Thecrayfish
Theother species such as the eel, the sculpin and the Planer's lamprey
All fishing techniques are possible during your stay near Millau.
A great variety of these techniques are possible thanks to the different types of water located in Aveyron, such as mountain torrents, plain rivers or lakes.
Powerful currents but also calmer areas are favourable to most fishing techniques : toc, fly or lure fishing, etc…
Yours is the fario trout swimming in these waters!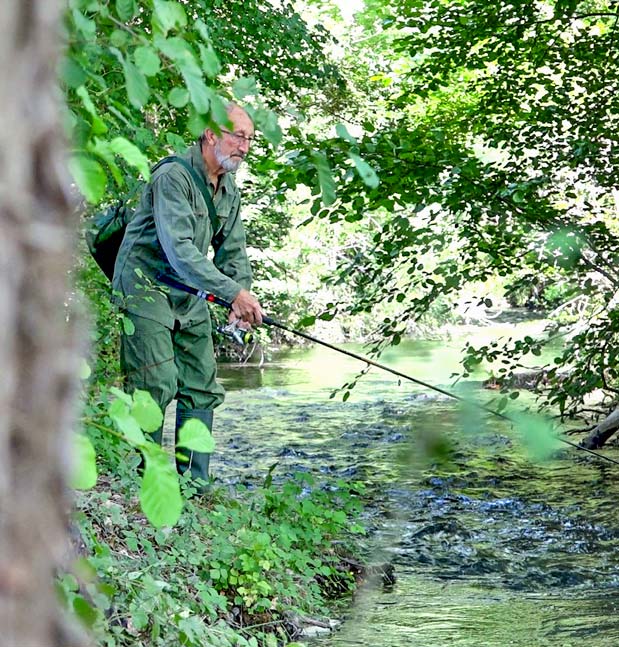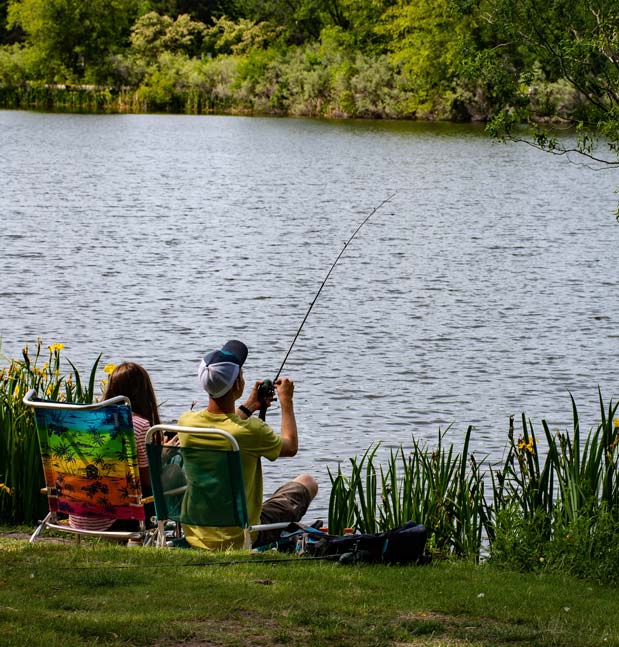 An ideal setting to learn how to fish
The preserved natural setting will ensure you the calm and the tranquility necessary to practice this activity.
Children too can enjoy this leisure activity in perfect communion with nature.
In July and August, the campsite les 2 Vallées invites you to discover the fish farm of the Mas de Pommiers in Nant for a commented visit to discover the world of aquaculture.
The masters of the place cultivate more than a million fish. You will even be able to buy trout or brook trout in organic fish farm straight out of the Durzon, the stream that borders the campsite.
This very good quality water is particularly favourable for fish farming.
Leave for a stay full of activities in Aveyron