Contact and access
How to get to the campsite?
To reach the Camping les 2 Vallées in Nant, near Millau, in the South of Aveyron and come and meet us, it's very easy!
Here's the map allowing you to reach the campsite in all tranquility :
Motorway A75 Paris / Clermont-Ferrand / Montpellier
Exit N°47 La Cavalerie : D999 direction Nant
1 hour 20 minutes from Montpellier and 6 hours from Paris.
Be careful on the road and especially be careful because we are waiting for you in great shape to fully enjoy your stay near the Gorges du Tarn and Jonte!

Calculate your itinerary to come to the campsite
In order to be able to find us easily, we provide above a link to Google Maps in order to locate the campsite les 2 Vallées in Nant, near Millau.
Indeed, this is essential to help you in your research and to be able to prepare in the best conditions your travel itinerary.
Please know that we will welcome you with great pleasure and that we will be able to guide you throughout your stay in the Dourbie Valley.
Don't worry the least and don't hesitate to contact us: we are here for you!
Several means of transport are possible to come to the campsite
To come to us without worries, multiple means of access are at your disposal.
You will find them by consulting the following list:
By car : following the access map and the Google Map
By train: SNCF station in Millau or TGV in Montpellier
By plane : airport present in Rodez and Montpellier
By taxi : from Millau to Nant
We are sure that the journey will be pleasant and punctuated with invigorating breaks to make the path seem as short as possible.
What could be better than to discover the pretty landscapes that line the road leading you in the South of Aveyron, not far from Rodez?
Children will no doubt be very impatient to arrive at their destination and discover their new playground near the Millau Viaduct and the Roquefort Caves!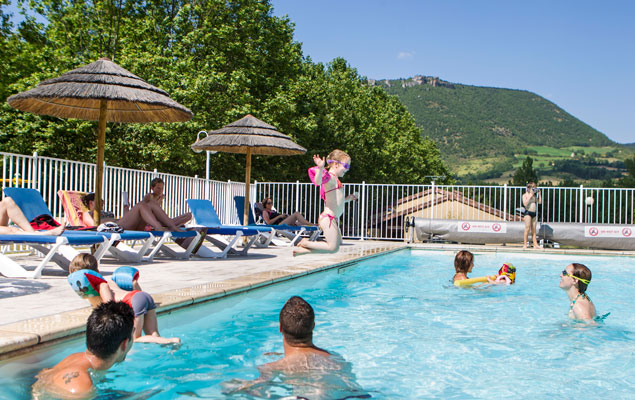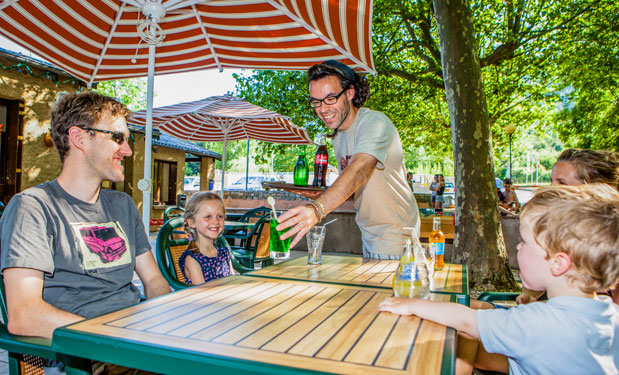 Contact us at the campsite
Do you have any questions to ask us or questions about your future stay at the campsite les 2 Vallées in Aveyron, near Millau?
Then the contact form is there for you, fill it in on this page and it will be sent to us directly by email.
Fields followed by * are mandatory.
We will then be able to answer you very quickly, as close as possible to your request!
Download our useful documents for your stay
Are you looking for useful information? It's here!
Here are several documents at your disposal below that you can download easily in order to help you in the preparation of your coming to the campsite near the Gorges du Tarn.
They will inform you about the organisation of your holidays in Aveyron to avoid you forgetting or getting stuck in your head.
Our digital welcome booklet can also be consulted at any time and gives you all the information you need to know before you leave for Nant, near Millau.
See you soon!