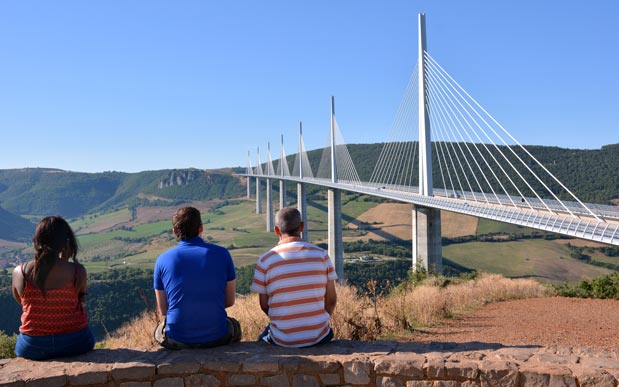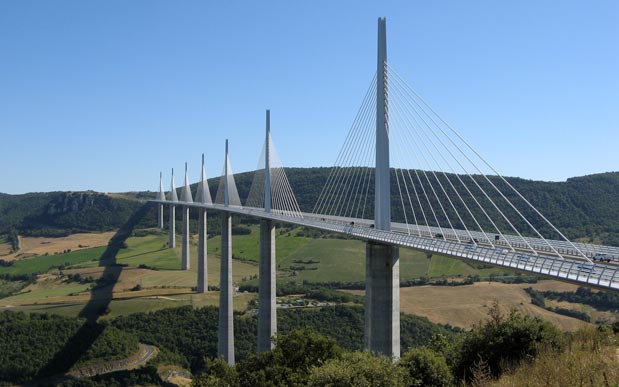 Camping Millau Viaduct
Millau close to the campsite
A exceptional work known all over the world: the Millau Viaduct!
The town of Millau is about 30 kilometres from our camping Aveyron and it will take you a good half hour by car to get there.
We suggest you to get there via the Gorges de la Dourbie, a road with a nice landscape, you will not see time pass and you will reach Millau and its famous Viaduct.
You can also take the road to La Cavalerie, one of the Templières and Hospitalières cities of our territory, that you will discover with pleasure before going down to Millau.
Ideal campsite to visit the Millau Viaduct
The Millau Viaduct: a magnificent monument not to be missed during your stay in Nant!
Les 2 Vallées campsite is ideally situated to go visit the Millau Viaduct, during your journey in the South of Aveyron, whether you are in camping site or in accommodation rental in Aveyron.
We invite you to observe this superb contemporary viaduct, a true architectural feat that blends perfectly into its environment.
With its light appearance, it looks good and does not lack elegance.
Your holidays would not be totally complete without making a small visit to this building !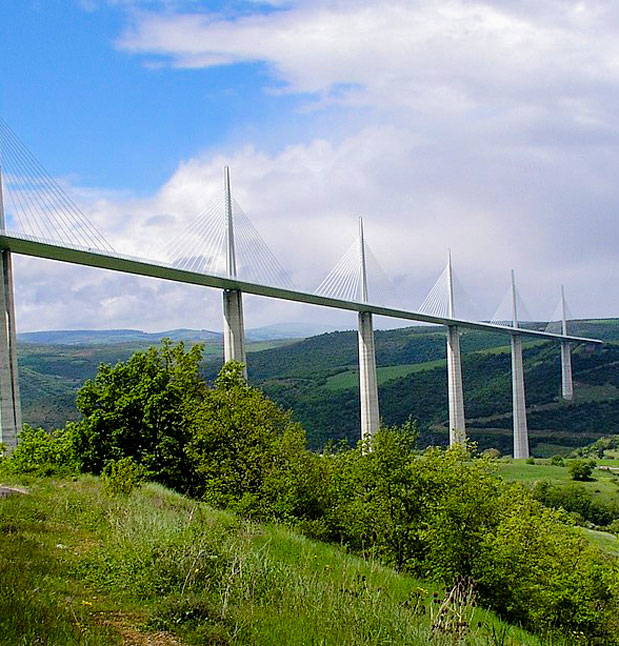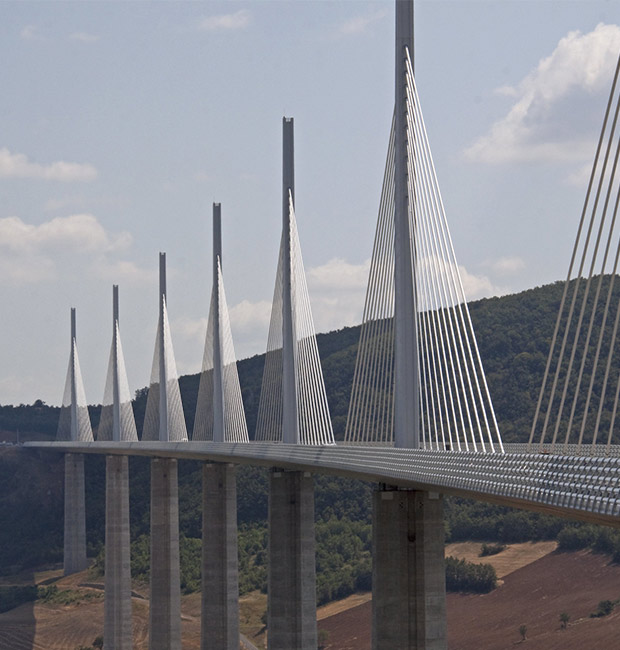 Discover the Millau Viaduct
The Millau Viaduct beats all records !
It is the highest bridge in the world, it culminates at 343 meters, surpassing the Eiffel Tower. Its length is nevertheless 2 460 meters and it crosses the Tarn valley.
Created by a French engineer and an English architect, the Millau Viaduct blends into the landscape and respects its unique natural environment.
It looks like a sailing ship, with its 7 very slender piers and its light and subtle curve. It is a major element of the A75 motorway that links Paris to the Mediterranean.
Around the viaduct, you will be able to discover typical Aveyron villages, without forgetting Millau: the capital of gloves and outdoor sports.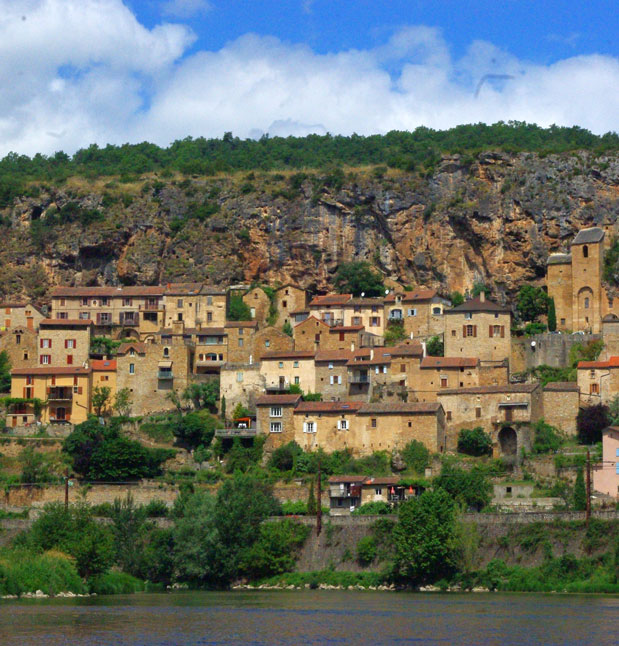 Top 3 things to see in Millau
Some advice for visits near the Millau Viaduct:
Vision area of the viaduct : belvedere, exhibitions, landscaped outdoor spaces, staging … you must go there to learn everything about the viaduct and its creation. This area was designed in an old caussenarde farm, symbol of its heritage and its department: Aveyron
Peyre : village a few hundred meters from the viaduct, classified among the 10 most beautiful villages in France, to discover absolutely
Millau : City of Art and History located at the gates of the Gorges of the Tarn and the Causses and Cevennes, territory classified as World Heritage by UNESCO
An exceptional work to see for unique holidays at camping les 2 Vallées !
Places of interest around Millau